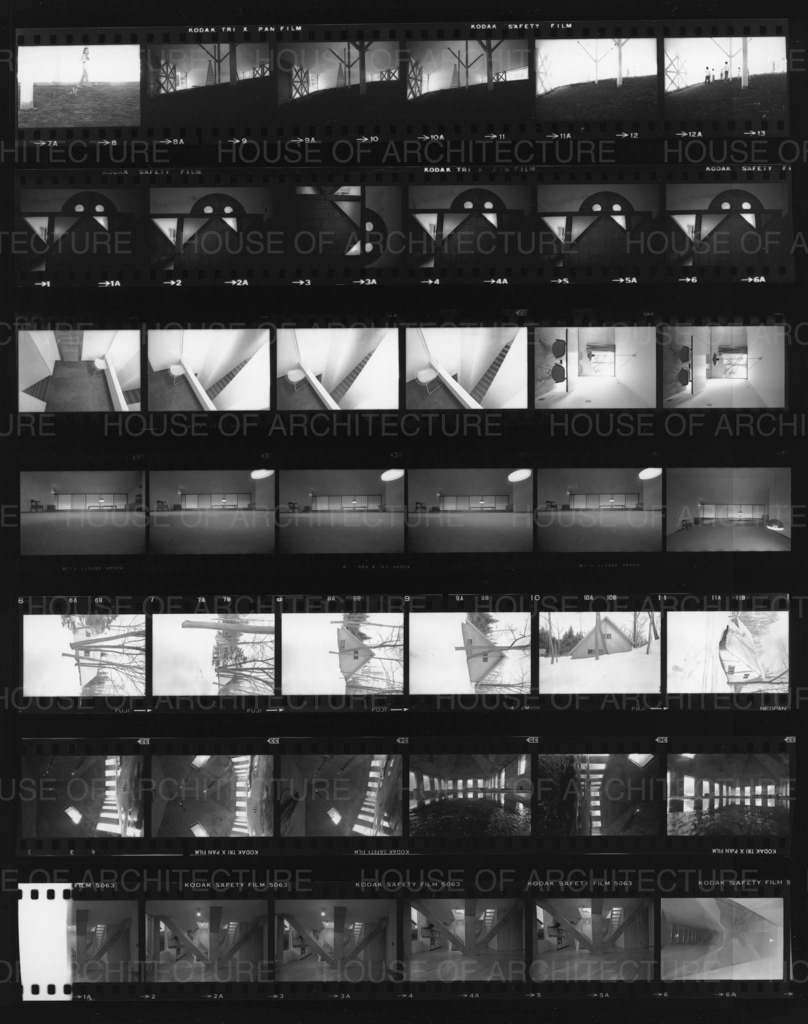 S

earching for the Language of a House
Architectural Photography of Koji Taki
As a special edition of "Seaching for the Language of a House Architectural Photography of Koji Taki", there is a chance to get a significate contact print of Taki's film. This sheet which was coincedentaly found while researching the archives, is a compilation of lines of films selected by Taki himself for his book,

Architect Kazuo Shinohara: Geometric Imagination

(

Japanese only, Seidosha, 2007): Line 1. Tanikawa House, Line 2. House in Uehara, Line 3. Repeating Crevice, Line 4. Suzusho House, Line 5. Tanikawa House (in winter), Line 6. House in Ashitaka, and Line 7. House in Uehara.
This print is produced with the approval of Taki family. And it has been printed analogically in the dark room by professionals of Shashin Kosha, a half-century-old print studio in Tokyo.
Specs: gelatin silver print, edition of 24+A.P. (numbered with COA), 305x240mm, packed in acid-free thick paper file
Further questions, please contact per: https://house-of-architecture.org/rvsp